ELIXIR Beacon
Builds on GA4GH standards to search human genetic data in the ELIXIR network
ELIXIR Beacon allows researchers to search consented, sensitive human genetic data stored in ELIXIR Nodes in Belgium, Finland, France, Netherlands, Spain, Sweden, Switzerland, and the UK, as well as in another GA4GH Driver Project, the European Genome-phenome Archive (EGA). Since 2015, ELIXIR and GA4GH have collaborated on Beacon, which aims to let any genomic data centre in the world make its data searchable with GA4GH standards.
ELIXIR Beacon information
Driver Project Website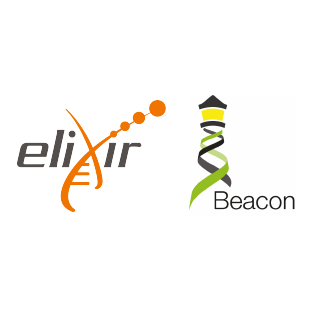 Location
International
Thematic Area
Champions
Jordi Rambla
Juha Tornroos
Share your implementation
GA4GH implementations
See how this Driver Project uses our products in the real world.
Curious how they did it? Contact the project directly.
The Beacon Network search bar is a simple form with two options: assembly and variant. The assembly can be selected from the dropdown menu on the left side. The search bar then takes the desired variant information as a search term which will be sent to Beacons in a structured manner.
Products Used
Phenopackets
,
Data Repository Service (DRS)
,
Tool Registry Service (TRS)
,
Task Execution Service (TES)
,
Workflow Execution Service (WES)
,
Authorisation and Authentication Infrastructure (AAI)
,
Beacon
,
Service Registry
,
Passports
,
Data Use Ontology (DUO)
,
Genetic Data Encryption (Crypt4GH)
,
htsget
,
refget
,
RNAget