Service Registry
Facilitates service discovery by collecting multiple web services into groups
When working with genomic and related health datasets, discovering new web services to use for computational workflows can be a time-consuming process. Developed by the Discovery Work Stream, the Service Registry API organises multiple web services that have implemented a Service Info endpoint into groups. By providing a mechanism to catalogue available web services, the Service Registry API helps facilitate service discovery across organisational boundaries without imposing communication restrictions on those services.
Jump to...
Benefits
Enables discovery of web services
Flexible and simple to use
Target users
Developers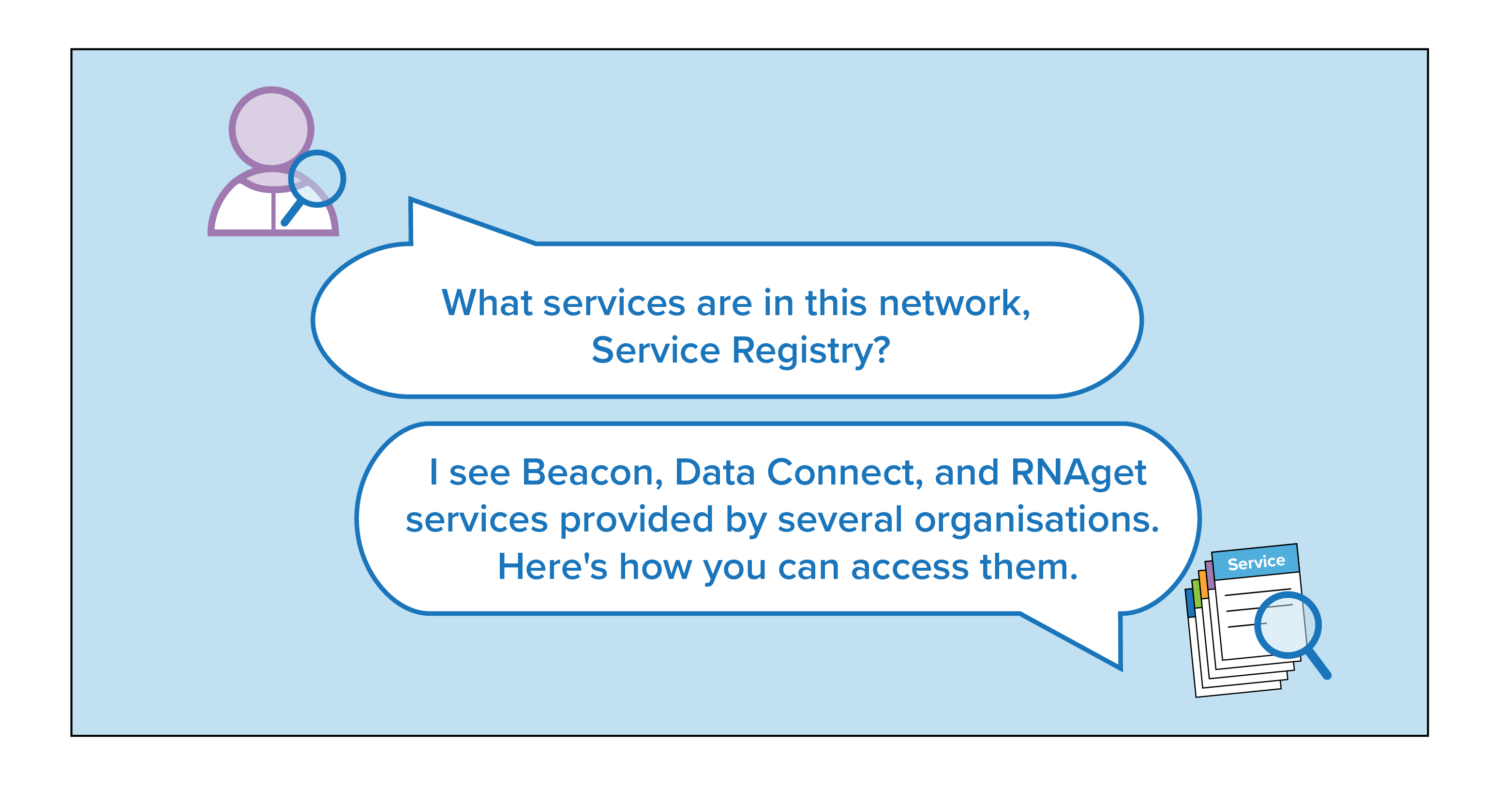 THEME
CATEGORY
TYPE
STATUS
Work Stream
LATEST VERSION
Product Lead
Staff Contact
Community resources
Dive deeper into this product! Service discovery is at the root of any computational workflow using web-based APIs. However, many web services are hardcoded into workflows, and searching for new web services is often manual and challenging. Service Registry organises multiple services that have implemented a Service Info endpoint into groups. The Service Registry API can be used for a variety of use cases, such as creating a network of a certain type of service (e.g. the Beacon network), or enabling a specific organisation to collect all the services they use in one place.
News, events, and more
Catch up with all news and articles associated with Service Registry.