Equity, Diversity, and Inclusion (EDI) Advisory Group
Learn how GA4GH invests in equity, diversity, and inclusion
The Global Alliance for Genomics and Health (GA4GH) can only achieve its vision — a truly global organisation, creating common standards used around the world — by investing in equity, diversity, and inclusion.
Founded on the human right to benefit from science, GA4GH has an imperative to produce globally impactful standards. That effort starts with our contributors. We believe that when we see equity, diversity, and inclusion reflected in our teams, we are more likely to see those principles reflected in our standards.

Peter Goodhand, GA4GH Chief Executive Officer
The benefits of diversity, equity, and inclusion are clear, as are the drawbacks of homogeneity. For example, a lack of diverse data slows down life-saving improvements to health care. Striving to share scientific benefits equitably in a range of places produces more flexible standards, which are easier to adopt. Including neglected voices has attracted funding to problems that would otherwise go unnoticed or unresolved.
Yet people of Asian, African, Latino, Middle Eastern, Oceanic, and other Indigenous or non-European ancestries appear in a small percentage of genomic studies — despite making up most of the global population. Women and people from many marginalised groups are underrepresented among scientists and engineers. Individuals from countries of low- and middle-incomes, or where the primary language is not English, hold comparatively few positions in genomic initiatives.
GA4GH recognises that systemic barriers prevent these and other groups from participating fully in the genomics community. Towards eliminating barriers, the EDI Advisory Group works to institute a culture of equity, diversity, and inclusion across GA4GH, intentionally engaging a wide range of voices in goal setting and leadership opportunities. The team advises the GA4GH community on how to consider equity, diversity, and inclusion when developing new standards, frameworks, and tools.
We welcome feedback on our practices and encourage partners and organisational members to incorporate equity, diversity, and inclusion in their work.
Reflected in our teams, reflected in our standards
Following a framework we call "reflected in our teams, reflected in our standards," the GA4GH Equity, Diversity, & Inclusion (EDI) Advisory Group addresses EDI at different points in the product development process. If EDI concepts are incorporated successfully into our teams, then the interests of the broader community are more likely to be reflected in the product development process and in the standards, frameworks, and tools themselves.
The EDI Advisory Group was launched in May 2020 with the goal of recognizing and responding to EDI issues raised within the GA4GH community. This group supports GA4GH by finding equitable and inclusive ways to bring diverse ideas into the standards creation process. Pathways to EDI that the group explores include:
Identifying opportunities to attract diverse talent to the GA4GH community;
Helping new and existing contributors from all backgrounds feel welcomed and valued by the community; and
Ensuring equitable access to leadership and speaking opportunities within GA4GH.
See an archive of meeting minutes from all EDI Advisory Group and REWS Diversity Subgroup meetings.
Learn more about the EDI Advisory Group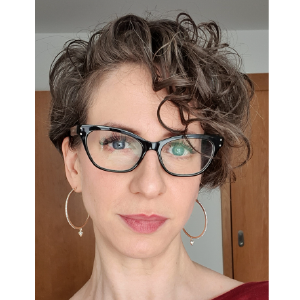 Melissa Konopko
ELIXIR
---
Equity, Diversity, and Inclusion Advisory Group Lead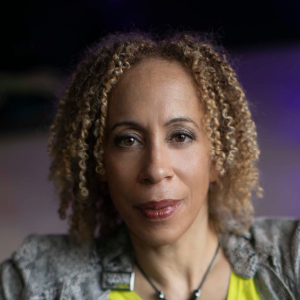 Laura Paglione
Spherical Cow Group
---
Equity, Diversity, and Inclusion Advisory Group Lead