Service Info
Provides a simple standardised protocol to describe information about a single web service
Computational genomic workflows rely on web services and APIs. However, searching for web services to use and understanding the parameters they need — especially across organisational boundaries — is often a manual and time-consuming process. Developed by the Discovery Work Stream, the Service Info API is a simple protocol that exposes information about a single service — including its capabilities, limitations, and how to interact with it. Multiple Service Info endpoints can be aggregated together to form networks of services using the Service Registry API.
Jump to...
Benefits
Provides a simple, minimalist API
Helps make web services and APIs discoverable to others
Target users
Researchers, and developers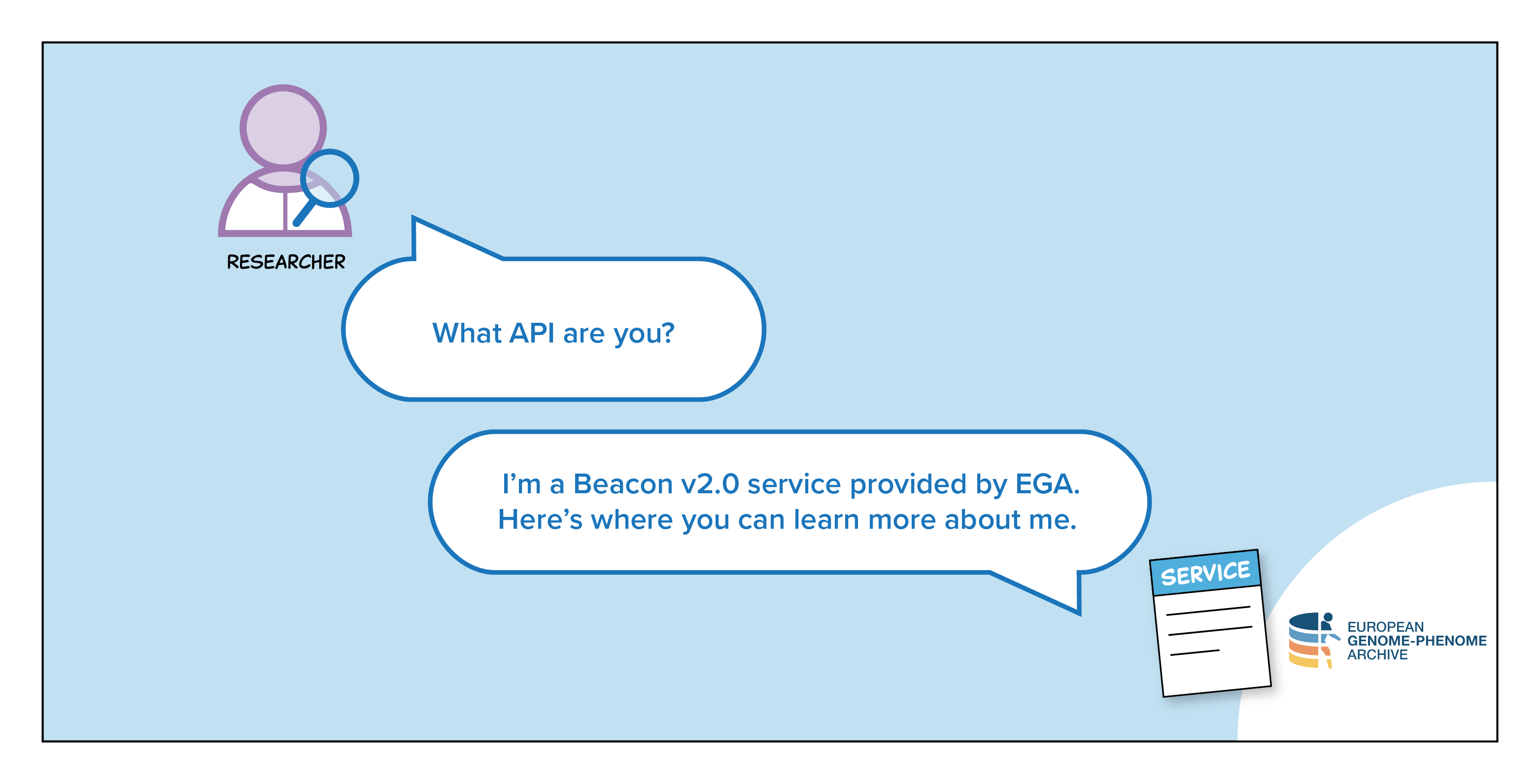 THEME
CATEGORY
TYPE
STATUS
Work Stream
LATEST VERSION
Product Lead
Staff Contact
Community resources
Dive deeper into this product! The Service Info API provides a standard format for listing information about a single web service along with its metadata. Key attributes include a unique identifier, a human readable name, the service host, and how to connect with it. Minimalistic and light-weight, Service Info works by planting an endpoint to an existing API or web service.
News, events, and more
Catch up with all news and articles associated with Service Info.