Announcing five new standards at GA4GH 7th Plenary meeting
22 Oct 2019
The Global Alliance for Genomics and Health (GA4GH) has unanimously approved five new standards to enable responsible international genomic data sharing.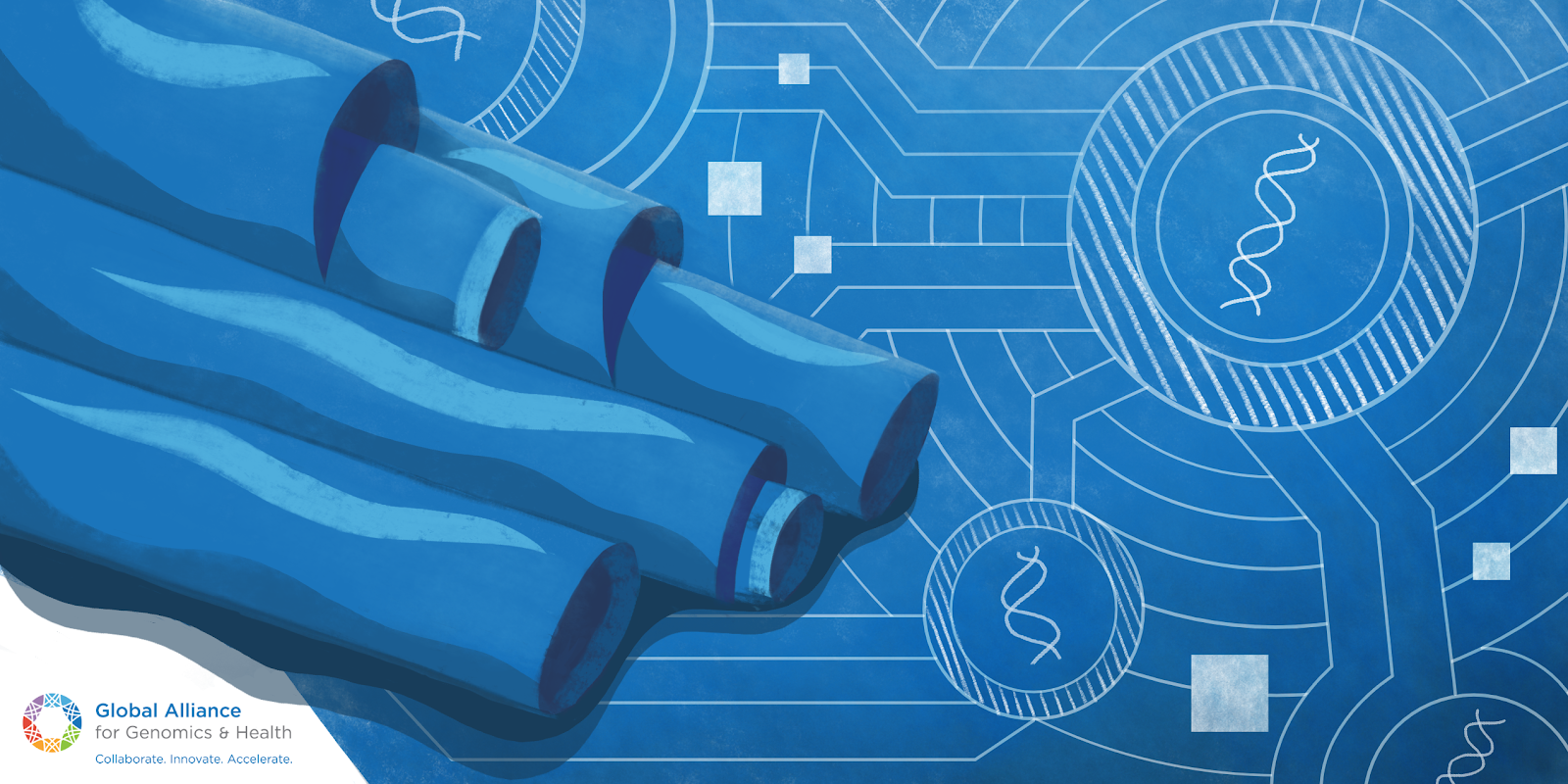 Image Credit: Stephanie Li, GA4GH
The Global Alliance for Genomics and Health (GA4GH) today announced the unanimous approval of five new standards to enable responsible international genomic data sharing. GA4GH Chair, Ewan Birney, made the announcement at the organization's 7th annual Plenary Meeting in Boston, USA. 
The five deliverables—Crypt4GH, Variation Representation, Phenopackets, Tool Registry Service API, and the Data Security Infrastructure Policy—were developed as part of the GA4GH Connect five-year Strategic Plan, announced in 2017. The GA4GH Regulatory and Ethics Work Stream (REWS) has also completed a comprehensive review and update of its existing policy frameworks and guidance documents. 
As part of a larger suite of deliverables, these standards serve as a blueprint for a federated network of responsible, secure genomic and health data sharing. The standards address issues in data security, cloud computing, phenotype and variant data exchange, and the ethical implications of personal data use.  
"The collaboration and effort the work stream contributors have put towards the production of these standards is helping all of us in the genomics community as we work to advance precision medicine," said Birney. 
The new standards were produced by active contributors collaborating across each of the eight GA4GH Work Streams, with input from its 23 Driver Projects, to meet the present-day needs of the genomic data sharing community. 
"The newly approved standards and updates are a major milestone in our work under GA4GH Connect, and we anticipate several more standards will be approved in the coming months," said GA4GH CEO Peter Goodhand. "We are also launching an update to the GA4GH Connect roadmap that accelerates our goal of enabling a federated, interoperable network of genomic data tools and resources."
About the Deliverables
Crypt4GH is a new standard file container format that allows genomic data to remain secure throughout their lifetime, from initial sequencing to sharing with professionals at external organizations.
Variation Representation Specification is an extensible framework of computational models, schemas, and algorithms to precisely and consistently exchange genetic variation data across communities.
Phenopackets

are a file

format allowing phenotypic information to be represented alongside genotypic and medical information for standard phenotypic data exchange within medical and scientific settings.

Tool Registry Service API

is a

standard for exchanging tools and workflows to analyze, read, and manipulate genomic data, allowing genomics researchers to bring algorithms to datasets in disparate cloud environments.

Data Security Infrastructure Policy

is a set of security best practices for standards development and implementation within the context of GA4GH to facilitate the responsible sharing and processing of genomic data.

Revised Regulatory and Ethics Policies

include updates to the GA4GH Consent Policy and GA4GH Data Privacy and Security Policy, and a reaffirmation of the 2014

Framework for Responsible Sharing of Genomic and Health-Related Data

, to ensure they meet the demands of the current era of genomic medicine.
Latest News