Genomics England
Provides data access and tools to help everyone benefit from genomic healthcare
Genomics England enables scientific research through a large genomic database, helps the UK National Health Service embed genomics into routine healthcare, and improves diagnoses and treatments for patients. Owned by the UK Department of Health and Social Care, Genomics England focuses on creating ethical, transparent, and secure programmes to transform medicine through genomics.
Funding for Genomics England comes from the UK Department of Health and Social Care.
Genomics England information
Driver Project Website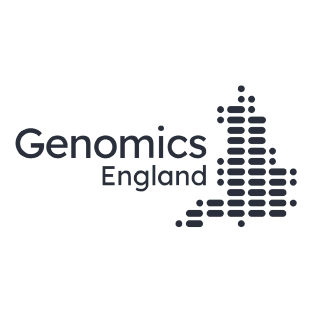 Location
Thematic Area
Champions
Augusto Rendon
Graham Binns
Share your implementation
GA4GH implementations
See how this Driver Project uses our products in the real world.
Curious how they did it? Contact the project directly.
The secure Research Environment provides approved researchers with a range of open source tools, shared storage drives, databases, and research platforms linking genomic data to a rich set of clinical, phenotypic, and longitudinal data.
NGIS provides systems to enable the full end-to-end path from test ordering to interpretation and reporting for the whole-genome-sequencing component of the Genomic Medicine Service for England.