Consent Toolkit
Documents designed to help researchers and clinicians draft clear, informative consent forms
Obtaining informed consent from a participant or patient undergirds research and healthcare practices. Yet patient and participant consent forms are often long documents that are difficult to understand, leading to confusion, suspicion, or even serious ethical harm. To support researchers and clinicians in drafting ethically appropriate, clear, and digestible consent forms, the GA4GH Regulatory & Ethics Work Stream (REWS) has developed the Consent Toolkit, with sample consent clauses for clinical genomics, genomic research, large-scale initiatives, rare disease research, families, and paediatrics.
Jump to...
Benefits
Provides template responses help researchers and clinicians efficiently draft consent forms
Includes customisable responses that are easily adaptable across contexts
Represents clauses in a machine-readable way to promote efficient and accurate data sharing
Target users
Researchers, and clinicians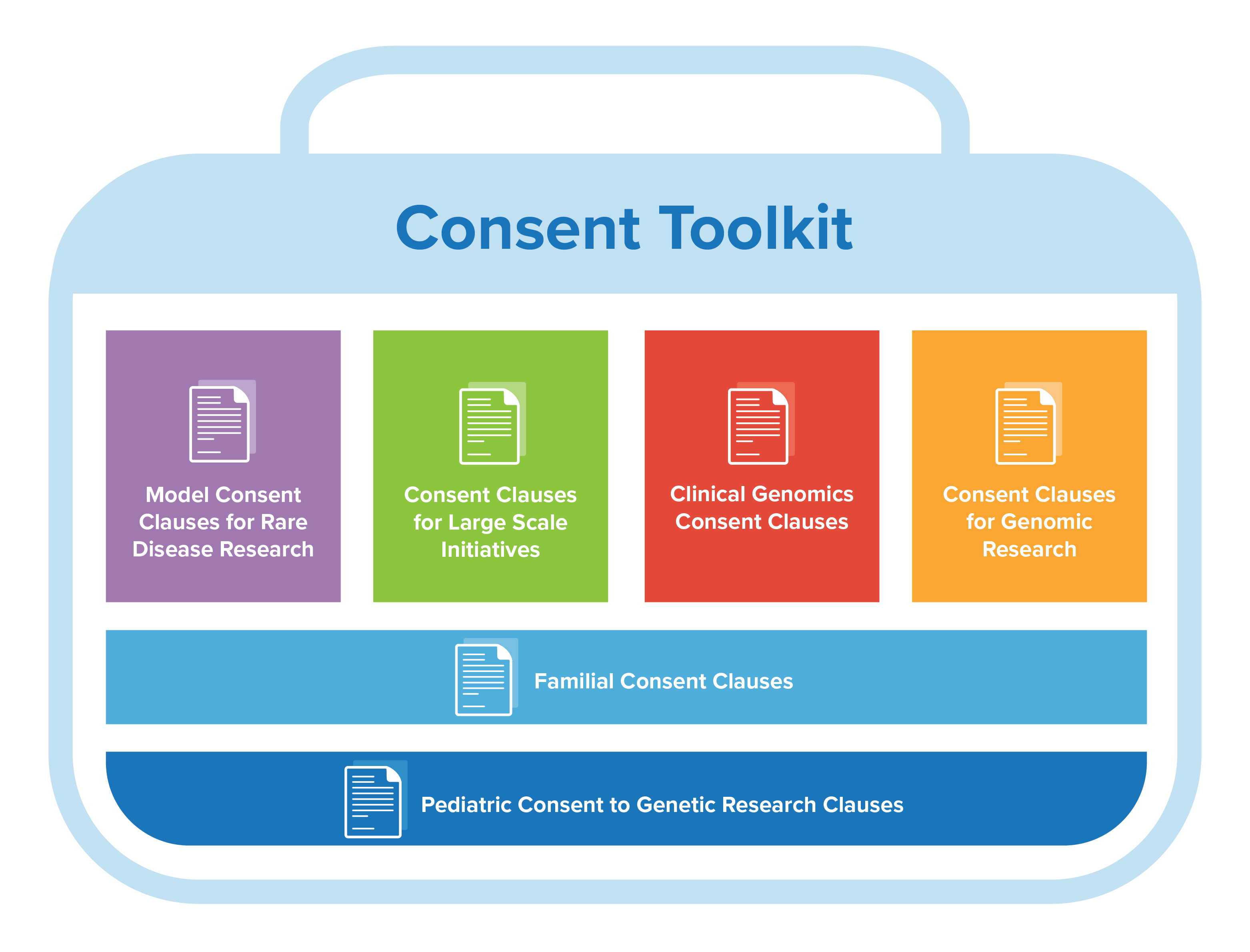 THEME
CATEGORY
TYPE
STATUS
Work Stream
Product Leads
Kristina Kékesi-Lafrance
Bartha Knoppers
Megan Doerr
Susan E. Wallace
Staff Contact
News, events, and more
Catch up with all news and articles associated with Consent Toolkit.