GA4GH announces new Co-Leads for Work Streams and FASP
17 Mar 2022
Please join us in welcoming our four new work streams and FASP co-leads to the GA4GH community!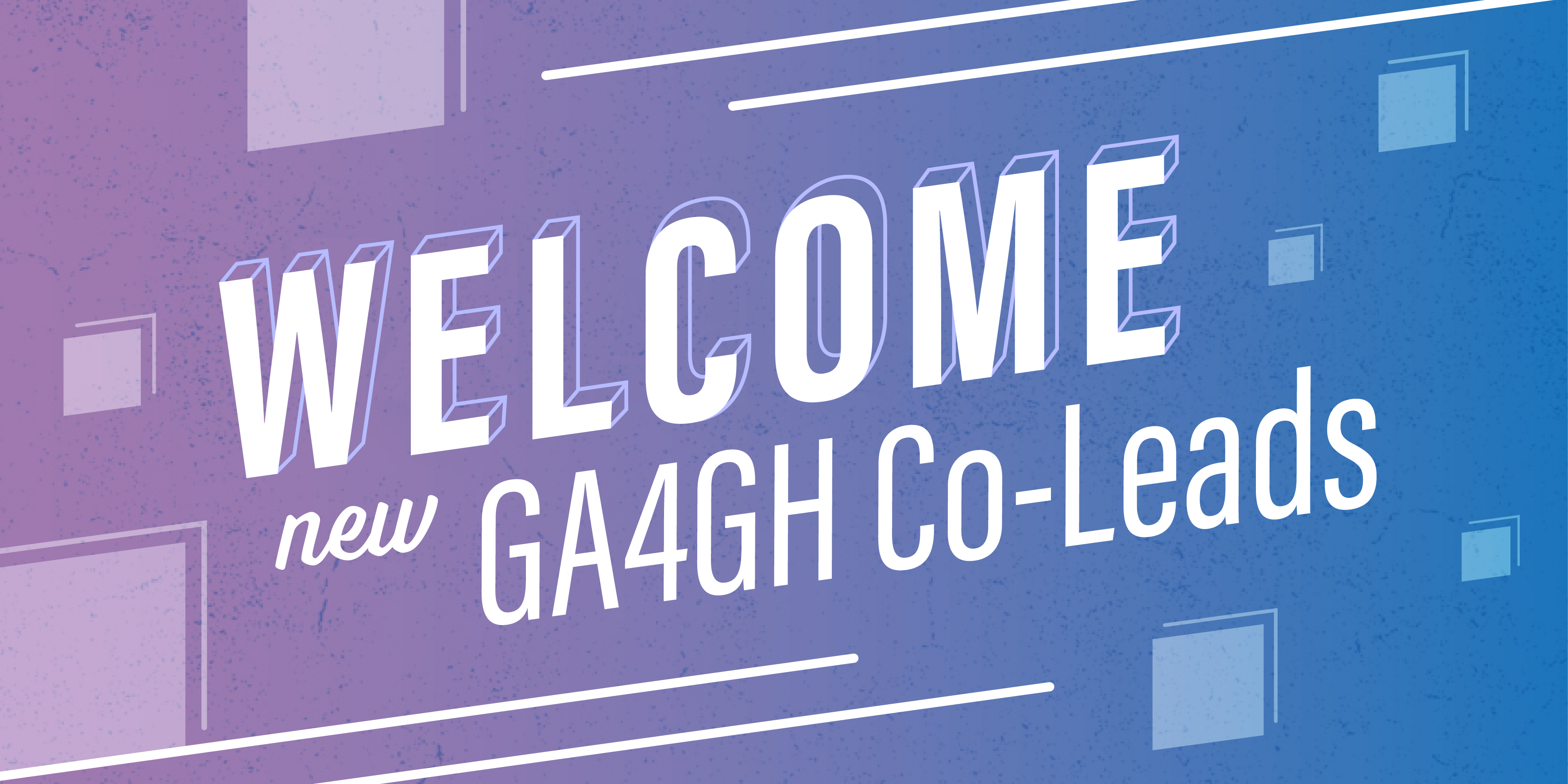 The Global Alliance for Genomics and Health (GA4GH) welcomes four new members to its Steering Committee.
Dr Ian Fore of the NIH National Cancer Institute will be joining the Federated Analysis Systems Project (FASP) with current co-leads Max Barkley and Dr Brian O'Connor. Dr Dianne Nicol of the University of Tasmania will be joining the Regulatory & Ethics Work Stream (REWS) with co-lead Dr Yann Joly. Dr Mélanie Courtot of the Ontario Institute of Cancer Research (OICR) will be joining the Clinical & Phenotypic Data Capture (Clin/Pheno) with co-lead Dr David Hansen. Dr Lucila Ohno-Machado of the University of California San Diego will be joining the Data Security Work Stream (DSWS) with co-lead David Bernick. 
Dr Fore is a senior biomedical informatics program manager at the NIH National Cancer Institute Center for Biomedical Informatics & Information Technology (CBIIT), specialising in integrating data from both basic and clinical science. His current contributions focus on the core components of the Cancer Research Data Commons (CRDC), which enable data integration, topics such as subject and specimen data, identifiers and data aggregation. Beyond the technology, interoperability is also about how humans work together, and Dr Fore leads CBIIT's One Team One Mission program to enhance collaboration within and between projects. Dr Fore previously led CBIIT's programs in biorepository and pathology informatics. He contributed to the NIH Big Data to Knowledge initiative and the NIH Data Commons Pilot Phase Consortium. 
Dr Nicol stood down from her roles as Distinguished Professor of Law and Director of the Centre for Law and Genetics at the University of Tasmania at the end of 2021 but continues as Adjunct Professor. Dr Nicol is also the chair of the Australian National Health and Medical Research Council Embryo Research Licensing Committee. She was admitted as a barrister and solicitor to the Supreme Court of Tasmania and the High Court of Australia in 1998 and spent some time in legal practice. Her research background includes law and science, as she holds a PhD in cell and developmental biology. Dr Nicol's teaching and research interests focus primarily on the interface between technology and the law, particularly the regulatory and ethical issues associated with genomics, stem cell and related health technologies and intellectual property law.
Dr Courtot is the director of Genome Informatics and incoming Principal Investigator at the Ontario Institute for Cancer Research (OICR). Her team develops new software, databases and other necessary components to store, organise and compute over the large and complex datasets being generated by OICR's cancer research programs. Previously, she was the metadata standards coordinator for the archival and infrastructure team at the European Bioinformatics Institute (EMBL-EBI). Her background is in structural biochemistry, computer science and bioinformatics, with a focus on knowledge representation and semantic engineering. At EMBL-EBI, she designed tools to streamline multi-omics submissions and developed integrated metadata strategies across the institute's archival resources and other projects such as FAIRPlus, focusing on data quality, semantic enrichment and standardisation for pharmaceutical and cohort data respectively. Dr Courtot is passionate about translational informatics — building intelligent systems to gain new insights and impact human health. She co-leads the Data Use and Cohort Representation subgroups for GA4GH, as well as cohort harmonisation efforts for Common Infrastructure for National Cohorts in Europe, Canada, and Africa (CINECA), the International HundredK+ Cohorts Consortium (IHCC) and the Davos Alzheimer's Collaborative.
Dr Ohno-Machado received her medical degree from the University of São Paulo and her doctoral degree in medical information sciences and computer science from Stanford University. She is associate dean for informatics and technology, and the founding chair of the University of California San Diego (UCSD) Health Department of Biomedical Informatics, where she leads a group of faculty with diverse backgrounds in medicine, nursing, informatics and computer science. Before her current position, she was on faculty at Brigham and Women's Hospital, Harvard Medical School and at the Harvard-MIT Division of Health Sciences and Technology. Dr Ohno-Machado is an elected fellow of the American College of Medical Informatics, the American Institute for Medical and Biological Engineering and the American Society for Clinical Investigation. She served as editor-in-chief for the Journal of the American Medical Informatics Association from 2011 to 2018. She directed the patient-centered Scalable National Network for Effectiveness Research, a clinical data research network with over 24 million patients and 14 health systems, as well as the NIH/BD2K-funded Data Discovery Index Consortium. She was one of the founders of UC-Research eXchange, a clinical data research network that connected the data warehouses of the five University of California medical centres. She now leads the California Precision Medicine Consortium for the All of Us Research Program, the RADx-rad Data Coordinating Center and research projects in the areas of privacy technology and data sharing.
Please join us in welcoming Drs Fore, Nicol, Courtot, and Ohno-Machado! The GA4GH Secretariat wishes all Work Streams and cross-Work-Stream projects successful endeavours for the rest of the year. 
We would also like to take the time to thank our co-leads who are stepping down. Melissa Haendel, Jean-Pierre Hubaux, Ted Dove and Craig Voisin, thank you for the time and effort you have given to our community.
Latest News