ELIXIR and GA4GH Beacon team up to advance genomic data sharing
4 Jan 2017
The Beacon Project of the Global Alliance for Genomics and Health (GA4GH) and ELIXIR, the European infrastructure for life-science data, announced today an expansion of their partnership  to improve the discoverability of European genomic data.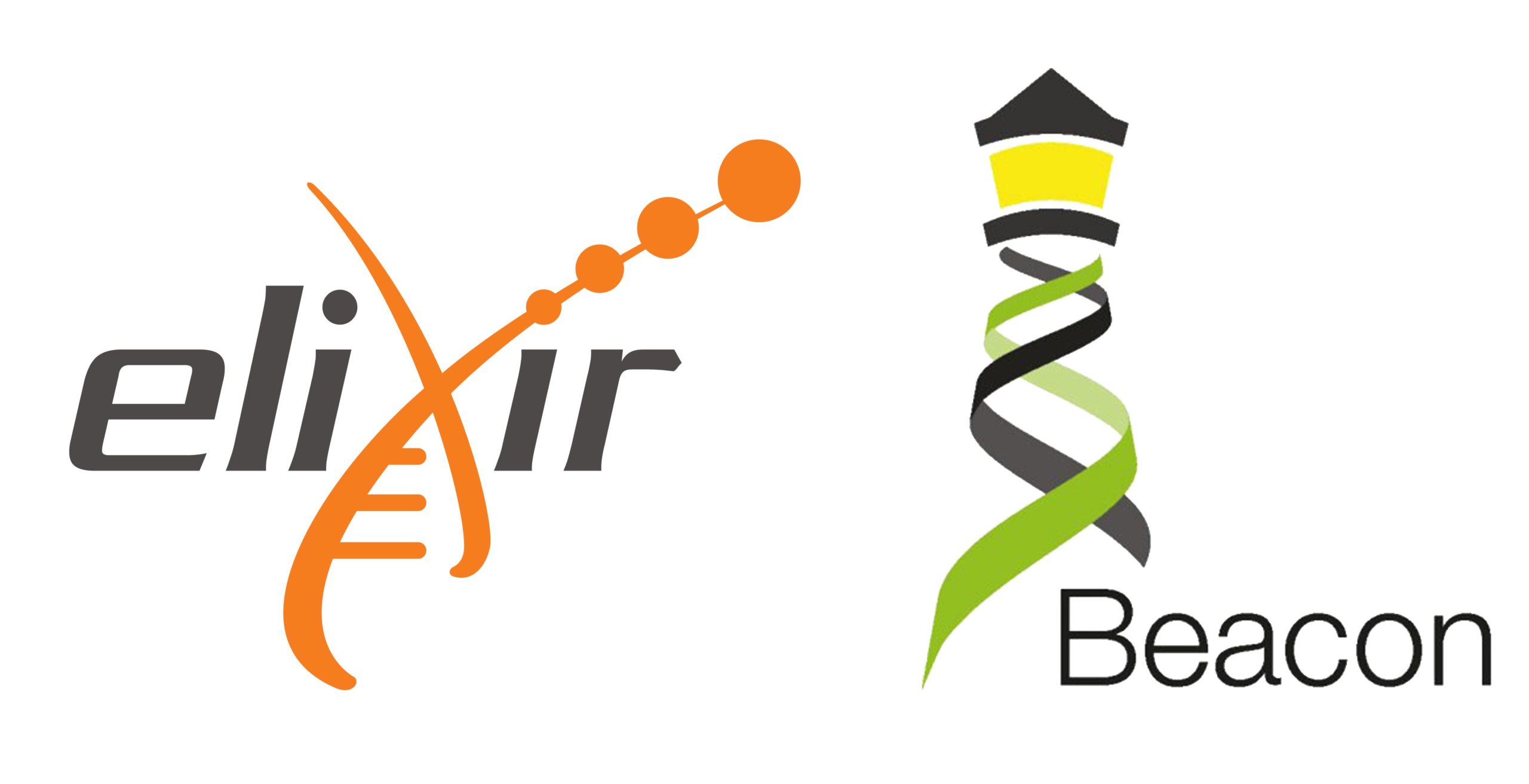 TORONTO, CANADA & HINXTON, UK — The Beacon Project of the Global Alliance for Genomics and Health (GA4GH) and ELIXIR, the European infrastructure for life-science data, announced today an expansion of their partnership  to improve the discoverability of European genomic data.
The Beacon  Project is an open sharing platform that allows any genomic data centre in the world to make its data discoverable. It takes a  technically straightforward approach whereby users can query an individual beacon to determine whether the associated dataset contains information about a given genetic variant. For example, researchers can ask beacons simple questions like, 'Do your data resources have genomes with this allele at that position?' The project is a first-of-its kind effort to make the massive amounts of life sciences data being collected in healthcare and research settings around the globe accessible. To date, 70 beacons have been "lit," including seven in the UK and another nine across Europe, allowing users unprecedented discovery of genomic variants in national and international cohorts. As a GA4GH Demonstration Project, Beacon represents a central method by which GA4GH is achieving its mission to advance human health through the sharing of genomic and clinical data.
ELIXIR unites Europe's leading life-science organisations to manage the increasing volume of biological data now being produced. Currently, there are 20 ELIXIR Nodes across Europe, set up as a distributed infrastructure and coordinated by the ELIXIR Hub based near Cambridge, UK. The partnership will build on an existing collaboration between ELIXIR and GA4GH Beacons, which has already resulted in six ELIXIR Beacons in Sweden, Finland, France, Switzerland, Belgium, and in the European Genome-phenome Archive (EGA, a joint project of EMBL-EBI and the Center for Genomic Regulation in Barcelona, Spain). Another ELIXIR Beacon will soon be launched in the Netherlands.
"The expanded partnership will bolster the existing network by dedicating unprecedented resources to drive Beacon development, increasing both the discoverability of European data as well as the overall diversity of genotypes found in Beacons," said Project Co-Lead Marc Fiume of DNAstack, which develops the Beacon Network (beacon-network.org).
"ELIXIR is setting up a coordinated data infrastructure across  Europe," said Serena Scollen, Head of Human Genomics and Translational Data at ELIXIR and Co-Lead of the Beacon Project. "Working in silos to manage data is not effective, but we can't just be thinking about  Europe. We need to be aligned with and developing standards that are being set on an international scale. And that's where it fits with GA4GH."
The objectives for 2017 are (i) to establish the network of ELIXIR Beacons, (ii) develop new features, (iii) add security measures to attract stakeholders with more sensitive data sets while  minimising risks to individual privacy, and (iv) increase strategic partnering with national data owners to enable data flow to the Beacon service. ELIXIR will be dedicating funds and technical expertise to drive implementation of the Beacon technology within ELIXIR Nodes. The result will be that European human data will become discoverable on an international stage. "We have a strong commitment to develop tools and set standards for sharing genomic data and international collaboration," said Scollen. "The aim is to ensure data generated in Europe can be found by researchers across the globe."
The partnership consists of six "work packages," designed to develop new features for Beacon and to introduce an ELIXIR Beacon Network that allows users to query all ELIXIR Beacons simultaneously. New security features will build on earlier collaborative efforts of ELIXIR and the GA4GH, which have demonstrated interoperable mechanisms for authentication and authorisation as well as techniques for mitigating privacy attacks. "Security is essential to widespread data sharing," said Knox Carey of Intertrust, a member of the GA4GH Security Working Group. "Data owners are more willing to share if they know that their data are not being misused. The partnership between ELIXIR and GA4GH will accelerate the deployment of practical, risk-appropriate secure systems that enable and encourage data sharing worldwide."
The ELIXIR Beacon Network will use the ELIXIR Authentication and Authorization Infrastructure (AAI) to streamline access to the data in a secure and safe manner. "The Beacon project is laying the foundation for a global search engine for genomic information," said Fiume. "The ELIXIR partnership will allow us to significantly accelerate our mission to globalize a secure, federated ecosystem for genomics data discovery."
GA4GH Executive Director Peter Goodhand said, "ELIXIR is helping data stewards make their data discoverable for re-use. Working with the GA4GH, ELIXIR is helping to scale up existing standards and good practices in data discovery. "
The technical advances that emerge from the partnership will feed back into the Beacon Project as a whole and will enable secure federated sharing across the global Beacon Network, which now includes Beacons on every continent.
ELIXIR and GA4GH Beacon Team Up to Advance Genomic Data Sharing
Latest News