An international framework for returning clinically actionable genomic results to research participants
11 Feb 2022
The GA4GH Policy on Clinically Actionable Genomic Research Results aims to create a framework for responsibly informing study participants of the health risks embedded in their genomes.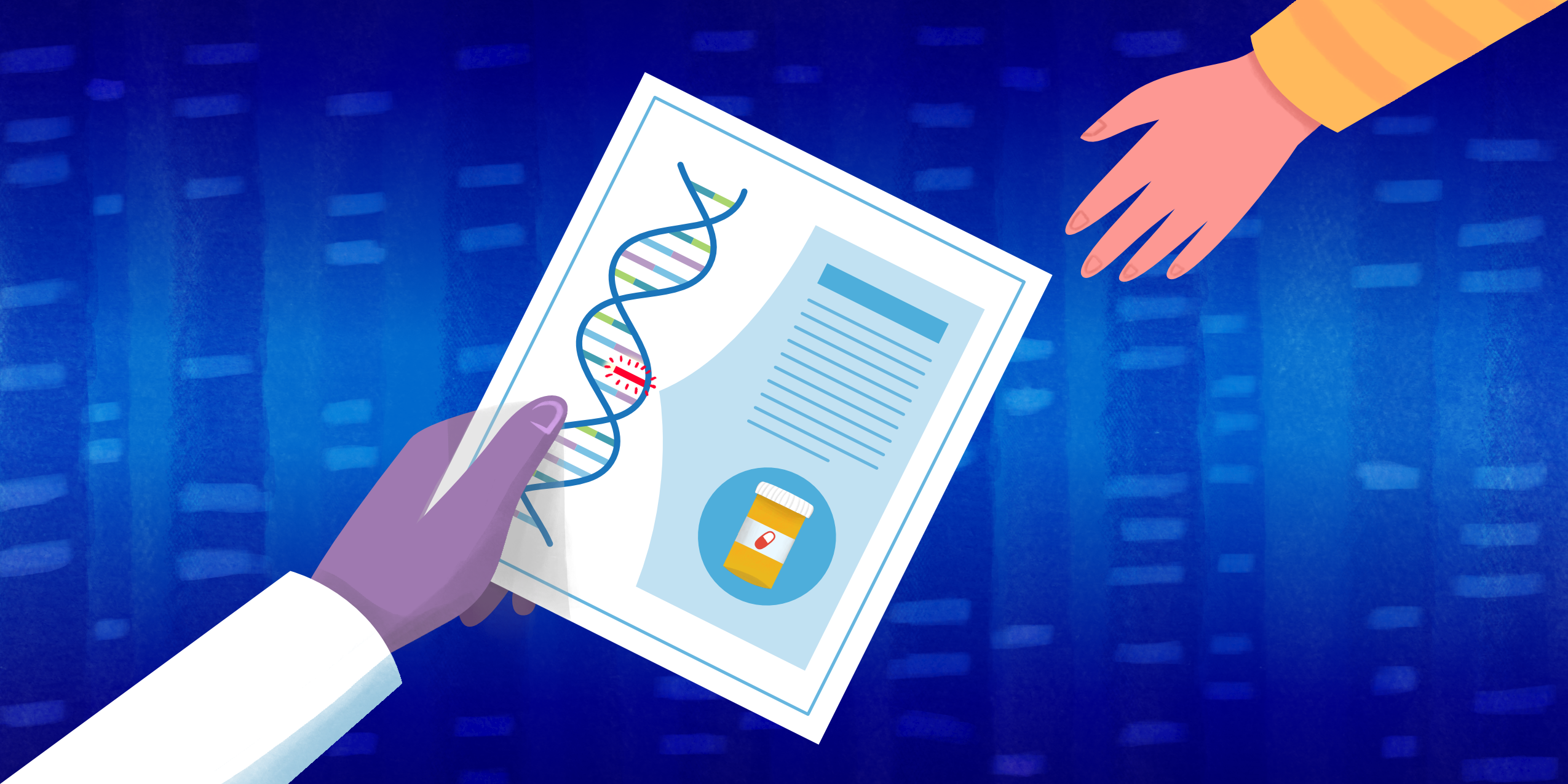 There are potential medical benefits to the millions of individuals who are participating in genomics research. If identified genetic risks can be treated in the clinic, such knowledge could be life-changing. But many research programmes lack clear guidance on if, when, and how to return clinically-actionable genomic results to their participants in an ethical manner.  
"There has been a lot of ink spilled on this topic," said Dr. Anna Lewis, a Fellow-in-Residence at the Edmond J. Safra Center for Ethics at Harvard University. "However, there is an emerging ethical and legal consensus supporting the return of clinically actionable results." 
Together with Dr. Robert Green, Dr. Bartha Knoppers, and an international group of experts, Lewis led the development of the GA4GH Policy on Clinically Actionable Genomic Research Results, the first international policy on this topic. The policy creates minimal international standards that all research projects that sequence individuals should follow. The knowledge that the initial researchers responsibly considered the return of results facilitates data sharing, the core purpose of the GA4GH.
 "This has been the most contentious of all the Regulatory and Ethics Work Stream outputs, and the hardest to reach consensus. We had a huge number of comments from GA4GH members and the public," Lewis said.
For instance, while most researchers agree on the need to return results to study participants, barriers such as high costs and limited resources impede accountability and transparency of doing so.
After many hours of debate and revision, the GA4GH REWS came to a consensus on six points that it recommends new research programmes consider when establishing their return of results policies. The framework states that researchers should:
Prepare a clear, concise protocol for returning results at the start of their project, which will require advanced planning and accountability.

Establish

funding and personnel resources prior to the start of the project to ensure dependability and reliability. 

Develop return of results policies with local clinical standards in mind.

Establish unity between researchers and participants by engaging the community in the development of a return of results policy (the authors recommend study designers look to the

GA4GH Engagement Framework

for guidance).

Make their tools, protocols, and resources accessible to other study designers in order to reduce barriers to responsibly returning research results to participants.  

Call on funders to support the responsible return of genomic results, as these entities have a unique opportunity to effect change across the community.
With regulatory variations across jurisdictions, individual research projects need to customize their return of results policies for their unique circumstances. The combination of the third and fourth policy points, which highlight the relevance of local clinical standards and of community engagement, enables this international policy to be responsive to differences in local contexts. 
"In the research world, we often lose track of the fact that the columns of data are humans who are messy and complicated with varying contexts that determine the relevance of their genetic information," Lewis said. "This in turn means a one size fits all approach is not going to work. We need something that is going to reflect the complexity of the relationship between each of us and our own genetics."
More information about the policy is linked below:
Latest News