Supporting a collaborative and safe GA4GH: introducing the Code of Ethics and Community Conduct
15 Sep 2023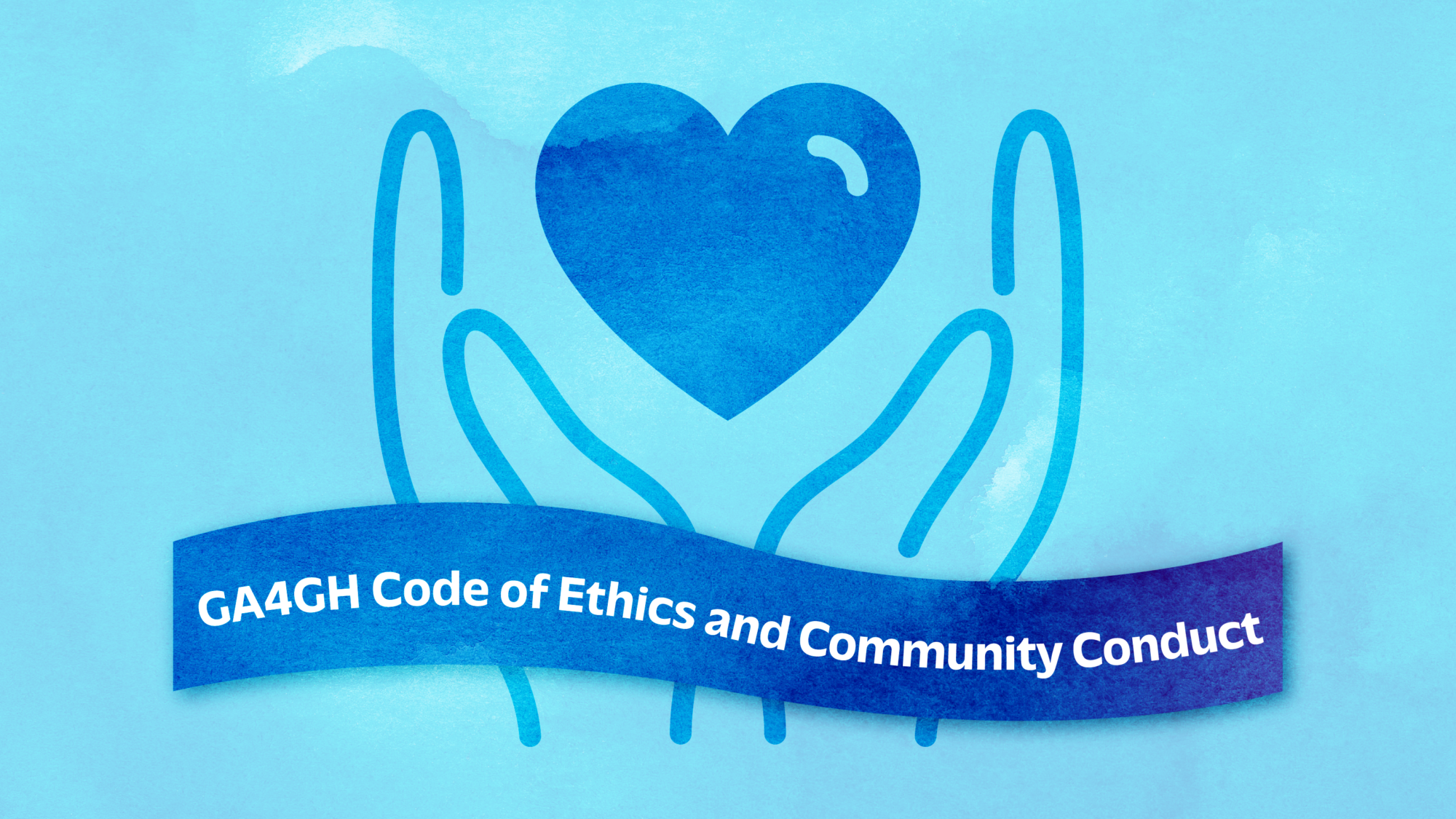 Proactively supporting an engaged, welcoming, and safe community, the Global Alliance for Genomics and Health (GA4GH) has released a Code of Ethics and Community Conduct.
The new code will debut at the GA4GH 11th Plenary meeting and associated events, such as GA4GH Connect and the National Initiatives Forum Meeting. From today, it applies to all activities involving GA4GH contributors.
"The new Code of Ethics and Community Conduct is grounded in the ethos of GA4GH: community-led and consensus-driven. We take collaboration seriously, and are providing this code to better support collaborations across disciplines and the world," said Peter Goodhand, CEO of GA4GH.
After making a draft of the new code open for public comment, GA4GH staff collaborated with external consultant Paula Brantner of Accountability Ignited, formerly PB Work Solutions, to finalise the document.
The code takes inspiration from the W3C Code of Ethics and Professional Conduct. A key aim is to ensure GA4GH contributors promote the mission of GA4GH and maintain a professional and respectful environment.
Contributors who choose to join GA4GH encounter differences in language, geography, culture, nationality, and experience. The new code offers a tool for supporting clear communication in such a diverse environment, and resolving misunderstandings and disagreements that do arise and cannot be addressed informally.
Seeking to provide transparency and clarity for all community members, the code outlines the values of GA4GH, expected behaviours, prohibited behaviours, and a new reporting process.
Any GA4GH participant, such as a Work Stream contributor or event attendee, may report a harmful behaviour or potential violation of the code via the reporting form or to the external Safe GA4GH Officer, Paula Brantner of Accountability Ignited. The reporting party's identity will be kept confidential if they so wish. 
They may also contact the Safe GA4GH Committee, a group of staff and contributors who have volunteered to investigate reports following the process outlined in the code. The committee consists of Justina Chung (GA4GH Operations Lead), Karen Cranston (University Health Network, GA4GH Driver Project Champion for CanDIG), Susan Fairley (GA4GH Chief Standards Officer), Connor Graham (GA4GH Communications Specialist), Angela Page (GA4GH Director of Strategy and Engagement), Jimmy Payyappilly (GA4GH Technical Lead), Heidi Rehm (Broad Institute of MIT and Harvard, GA4GH Vice-Chair), and Rosalyn Ryan (Healthful US Inc., GA4GH Contributor). 
The new code replaces the previous GA4GH Standards for Professional Conduct (sometimes referred to as the Code of Conduct). Improvements include transparent processes for ensuring accountability and the Safe GA4GH Officer as a resource to the community. 
By reinforcing the GA4GH community identity and establishing a culture of care, the code works to ensure an environment where people can participate and collaborate without fear of harassment or discrimination.
"We have always worked to build a safe, welcoming environment for our contributors, who make GA4GH possible. The Code of Ethics and Community Conduct takes concrete and proactive steps to ensure GA4GH contributors can expect professionalism and respect," said Goodhand.
Latest News