GA4GH launches new GA4GH 101 webinar series
28 Jun 2021
Interested in how to get involved with GA4GH? We are excited to announce we are launching a new GA4GH 101 Webinar series.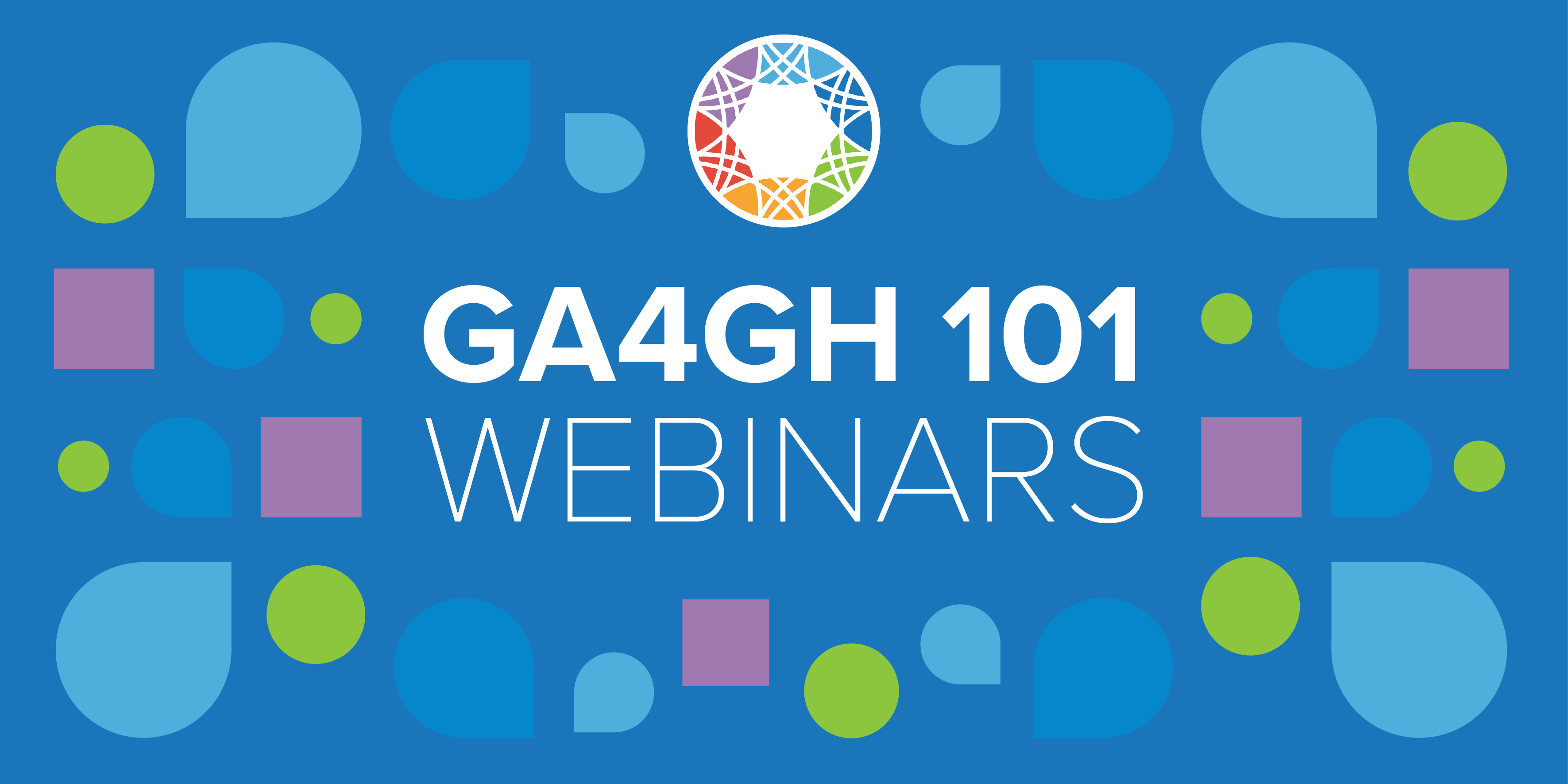 How do I get involved with GA4GH? What is a Work Stream, or a Driver Project? How did GA4GH get to where it is today? What are the organization's current focus areas? If any of these questions has ever crossed your mind, please read on!
GA4GH is excited to announce GA4GH 101, a new quarterly webinar series aimed at helping members of the genomics community learn more about GA4GH and get involved in its work. Attendees will receive an overview of GA4GH, including the organization's history, working structure, and key areas of strategic focus. Plenty of time will be saved at the end for a Q&A session with the GA4GH Secretariat team.
We invite you to register for our upcoming webinar on Thursday, July 15 at 13:00 UTC, chaired by GA4GH staff members Susan Fairley, Chief Standards Officer, and Angela Page, Director of Strategy and Engagement. You can submit questions in advance here.
Latest News