Fireside chat with Susan Fairley and Chris Wigley
3 Mar 2022
The CEO of Genomics England and the CSO of GA4GH discussed the role of emerging technologies in unlocking the potential of genomic medicine during our second Fireside Chat.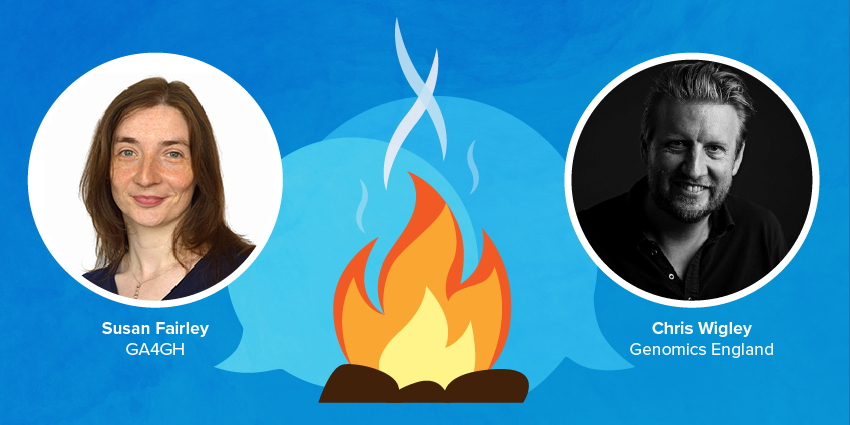 GA4GH held its second Fireside Chat discussion last week on February 23rd, 2022. GA4GH Chief Standards Officer, Susan Fairley, spoke with a special guest, Chief Executive Officer of Genomics England, Chris Wigley. Genomics England exists to push insights from cutting-edge genomics data analytics into routine medical care. As the national steward of 40 petabytes of human genome data from 100,000 volunteers and a unique partnership with the NHS, Genomics England's goal is to improve patient outcomes while lowering the cost of healthcare provision.
Watch the full chat here!
Latest News