ENA / EVA / EGA
Provides public infrastructure to ensure global public sharing of genomic data
The European Genome-phenome Archive (EGA), European Variation Archive (EVA), and European Nucleotide Archive (ENA) aim to provide public infrastructure to enable global public sharing of genetic data. The three archives collaborate to integrate GA4GH standards into their services. The EGA and its federated partners hold human genetic and phenotypic data from research, ensuring only authorised access. The EVA provides an open-access database of genetic variation in all species. The ENA contributes to worldwide exchange of public data produced by sequencing nucleotides.
The websites for the three archives can be found at:
.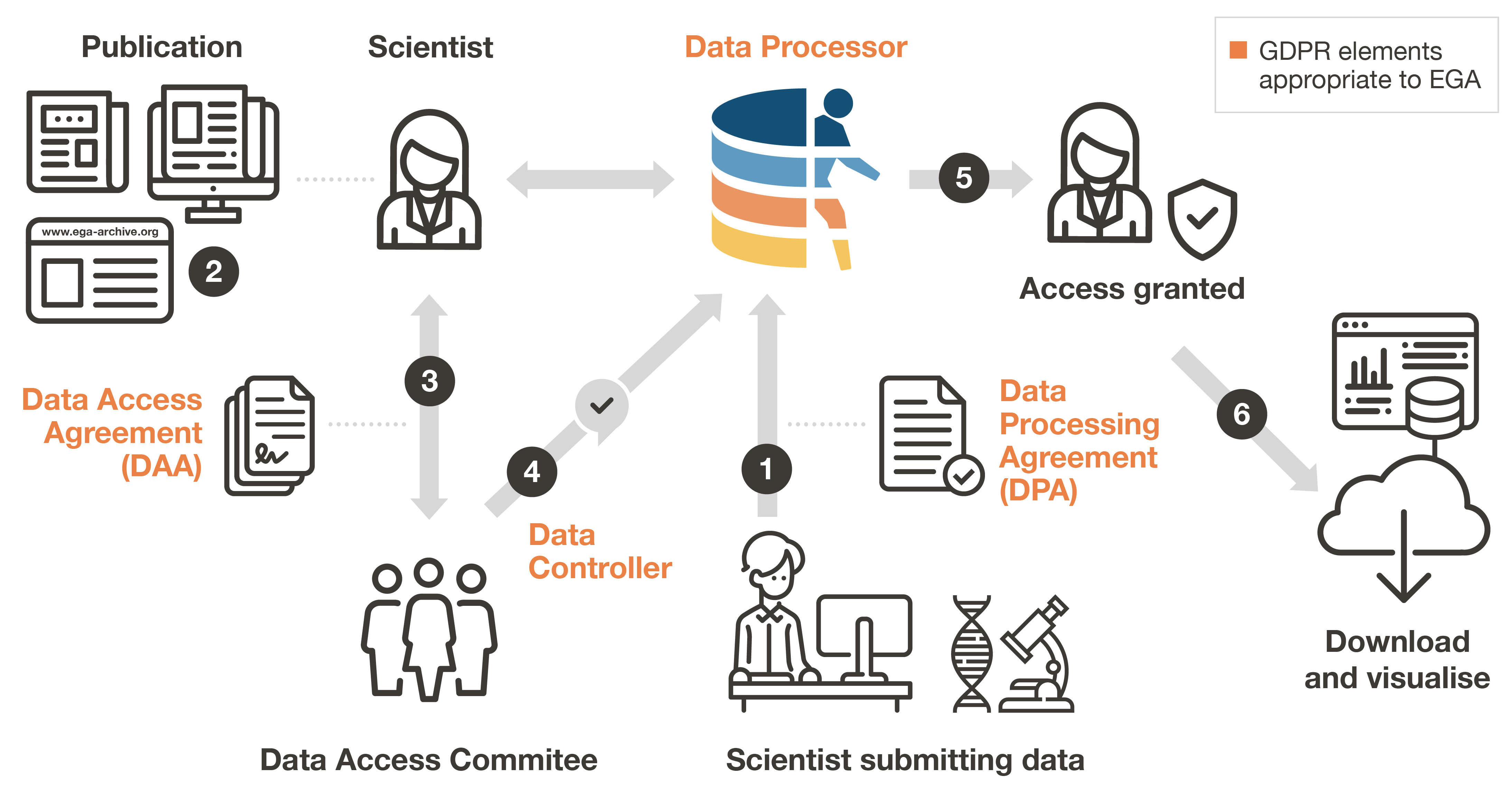 ENA / EVA / EGA information
Driver Project Website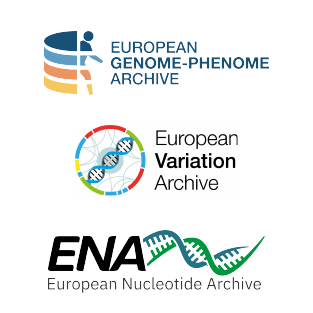 Location
Europe
Thematic Area
Champions
Thomas Keane
Jordi Rambla
Mallory Freeberg
Share your implementation
GA4GH implementations
See how this Driver Project uses our products in the real world.
Curious how they did it? Contact the project directly.
The European Genome-phenome Archive (EGA) is a service for permanent archiving and sharing of personally-identifiable genetic, phenotypic, and clinical data generated for the purposes of biomedical research projects or in the context of research-focused healthcare systems.
The Federated EGA provides a network of connected resources to enable transnational discovery of and access to human data for research while also respecting jurisdictional data protection regulations. By providing a solution to emerging challenges around secure and efficient management of human "omics" and associated data, the Federated EGA fosters data reuse, enables reproducibility, and accelerates biomedical research.
Products Used